The 2017 Holiday Design Guide
The holiday season has officially landed, and soon a new year will be upon us. With all of the upcoming sales—such as Black Friday—it's the perfect time for our new 2017 Holiday Design Guide; formally known as "The 2017 Guide to Selling Stuff on Redbubble During the Holidays, Making Gifting More Creative, and Generally Being More Awesome Overall."
This guide is going to be a long one, but will hopefully energize you more than an elf after a few peppermint lattes. The goal is not only to give you inspiration for new works, but tips that will help you optimize your Redbubble shop and promote your work on social media. Bookmark this guide for and keep up with all of the helpful comments. Holiday sales always bring plenty of traffic, and with the right preparation and social media plan, you can make the most out of this wave of people that are looking for just the right gifts.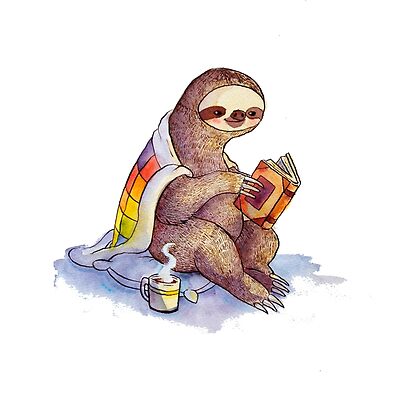 Redbubble Artist Holiday Checklist
The above video by Resident artist Nicholas Miller, will help to get you up and running. Continue below for an in-depth look at each topic and some additional links for more information.
Get Inspired
Finishing designs that are almost done, and getting inspired to create new trending designs, will give your shop a boost that new and returning fans alike will be excited about. New designs also give your social media profiles new inspirational content that can help you stand out.
Holiday shoppers will be looking for trending artworks—which not only makes the perfect gift—but will continue to bring your profile traffic well after the holidays have passed. Looking at the search results on the site and adjusting for "Trending" is a great way to see what's hot right now. Another way is to look at the themes for the Redbubble Challenges. When we come up with the themes for each of the challenges, such as floral patterns, science designs, or funny animals, these are all themes that buyers are looking for and often coincide with promotions we're having. Spoiler alert, we might even have one very soon ;)
Further Reading:
"Listening to my favourite songs always inspires me and makes my mind fly away. It fuels so much of my creativity that I need to put it out and express myself somehow." – Cale Lobba
Optimize Your Shops
Now that your shop is overflowing with new and trending artworks, it's time to make sure it looks awesome. Start by adding a cover photo, biography, and connect all of your social media accounts to your profile. This will help your fans keep up to date with your work.
Tags: Make sure your works are tagged with only relevant keywords. Buyers will use these to look for work that interests them, and if the tags don't match, it makes it much harder for them to find that perfect gift. Tags should be separated by a comma and try to stick to around a dozen or so. Relevancy is better than quantity.
Pro-tip: It's also a good idea to tag your name/username. This will help fans find your works even quicker when searching the site.
Titles: Much like tags, a descriptive title can help your works get even more visibility. For example, if it's a painting of a cute monster enjoying a cup of hot chocolate, use the title "Cute Monster with Hot Chocolate". If you're a fan of coming up with more original titles for your works, you can add this title in the artwork description area along with any other relevant information. Think of the title as another way to tag your works.
Products: It's very important to take time and make sure your designs look amazing on as many products as possible. This will not only boost your chances for being featured on the site, but will also give your products a little something extra to stand out. Make sure all of your products are free from unwanted negative space in the design, and that they cover the entire product. T-shirt designs should be positioned down a few inches from the collar and not directly in the middle of the shirt. When editing shirts in the uploader, align the design towards the top of the print area. Often when designs rest in the middle of the shirt, they tend to look less dynamic. Products with transparency (such as stickers) should be clear of any stray pixels.
Pro-tip: Check to see that you have designs added to the new Premium T-Shirts, and that the design is positioned well. The printing area is large for these shirts, but minimalistic designs also look stunning. 
Bundles: You may have noticed many products on the site, such as throw pillows and mugs, offer a discount when purchased in bundles. This is a great opportunity to not only design works in a series, but to create your own bundles to promote. A quick way to connect your bundles together, is to create a collection with all of the works for the series you have created. You can even link them together in the artwork notes, for example "Sloth on Surfboard 1 of 3" and then link to the other two in the series.
Further Reading:
"I try and take inspiration from mundane situations or objects and put a more interesting spin on them, enjoy the little things!" – Randy Otter
Promote Yourself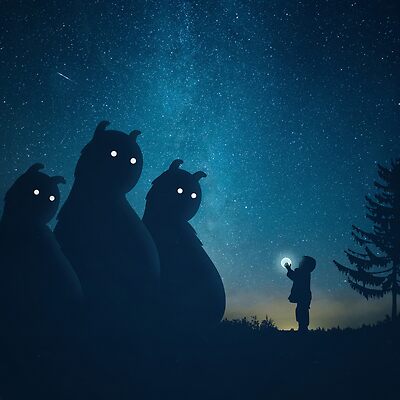 Social media is one of the most powerful tools for boosting your sales and gaining new fans. Once you have adjusted your products and updated your profile, it's time to promote. Facebook, Instagram, and even Pinterest are ideal places to promote your latest designs and sales.
Get more sales from social: When it comes to Facebook/Instagram, consistency and a mix of content is ideal. Share work in progress shots, sketches, and imagery that shows how your final designs look on products. Encourage your fans to share images of products they purchase, and re-share those images tagging the fan. This is a great way to connect with your fans and it helps to generate new content for you to share. Having contests and giveaways is also a great idea, and Instagram Stories are perfect for this.
We also recommend adding a link to your Redbubble shop in your social media profiles. You can use the following format so it looks nice and clean; username.redbubble.com. It's always a good idea to make your shop as accessible as possible. When adding links to your Redbubble shop in posts, use a shortlink from a service like bit.ly. This makes it much easier for your fans to type it in their browser if needed, and doesn't take up much space in the text area of the post. Using these shortlinks also gives you the ability to track how many people click the link, and enables you to adjust your posts based on this information.
Getting featured on RB: Being featured is a great way to get more exposure for your work. Making sure your profile is fully updated, social media accounts are connected, and all designs look great on as many products as possible will boost your chances. There are many ways to be featured, on the found feed, marketing promotions, and especially after new products are launched. Keep an eye on the blog, where we announce all new products, and add some new exciting work that is adjusted perfectly. There are even some extra things you can do to make your products stand out, such as using patterns for certain products. Learn more here and here.
Promotional Templates: As we mentioned earlier, having diverse content on social media can help make your feed more appealing. Sharing full images of your latest work of art is great, but fans are also interested in how the art would look on a shirt or phone case.  In order to help step up your promotional game, we have been releasing custom templates to feature your designs. Below are two examples of these easy to use templates. Check out the full list templates and start sharing them on your social media today. Make your feed even more awesome.
"I try to be a walking advertisement; I incorporate my art into every outfit and I carry around a batch of stickers that I've written my Redbubble link on just in case I get a compliment!" – Kelly Gilleran
Follow us on Facebook for more tips and product releases.
(Banner Image: "A Quiet Spot" by littleclyde)