Announcing the Winners and Finalists of #CreateArtHistory
Just a short while ago, Redbubble and the State Library Victoria teamed up and challenged artists to create independant art history. A selection of classic images from the Library's immense collection was provided in three themes including, Magic, Botanicals, and Weird and Wonderful Creatures. Artists remixed and reused the works in their own unique style, and created some truly inspiring works of art.
We're very excited to announce the winners of the #CreateArtHistory challenge.
Ist Place – Natasha Sim
With her design entitled "Explore", Natasha was inspired by the "Weird and Wonderful Creatures" theme and wanted to create a tribute to "the explorers who catalogued those peculiar creatures, and to the power of books to take readers to new and strange lands."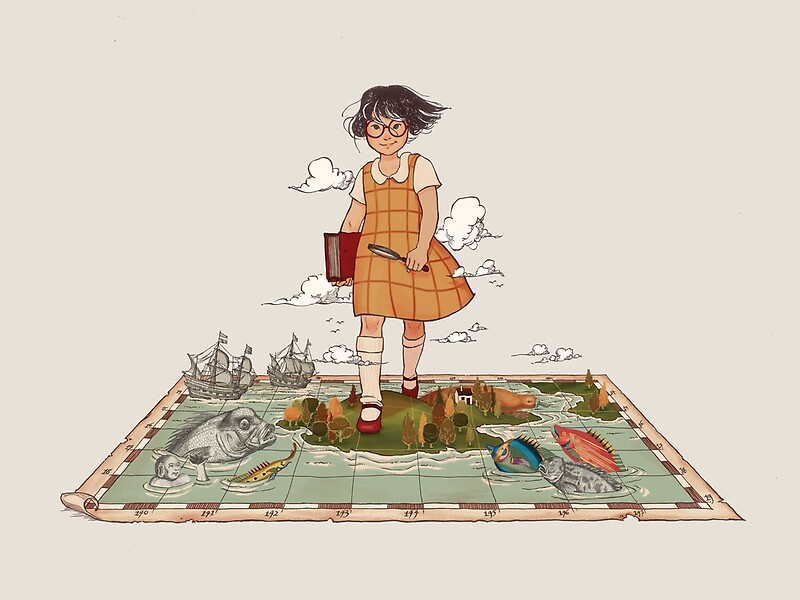 2nd Place – Frank Moth
This art duo was inspired by the Floral theme and created a design entitled "Victoria".
3rd Place – Paul Summerfield
Entitled "Fantastical Botanical", this digital collage was inspired by the Botanicals theme.
As there was so many amazing designs submitted, it made it challenging for our panel of judges to come to a final decision. So, along with the top 3 submissions, they decided on a shortlist of 9 additional works that will be featured on Redbubble as well as within the library.
Congrats to all of the winners, and thanks to everyone that joined in and made this such an inspiring challenge.