Simple Social Media Tips for Artists
During my time at Redbubble as an Artist-In-Residence, I've learned so much about how to market myself over social media and help other artists succeed. I also learned a lot about board games and delicious snacks… but that's besides the point. Here are the main things that stuck out and really helped bring my marketing efforts to the next level.
Before I started my residency, I just created what I felt like creating and didn't put much value on what I thought my viewers would be interested in. Now, I've learned to put much more effort into understanding what my followers are looking for. Being consistent is one of those things that has really helped me grow. Your fans should always be surprised and wowed at what you post, but if it's too far outside your style they might get confused.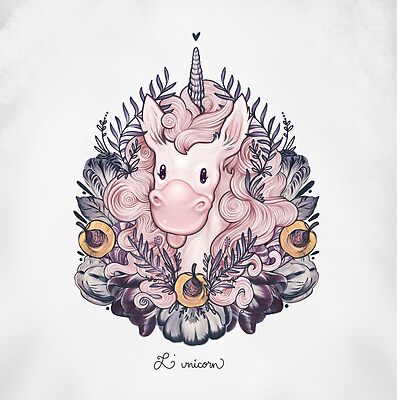 Social media doesn't have to be difficult. I was driving myself insane trying to bust out content daily. No doubt it made me super-fast at creating art, but I couldn't keep up for too long without exhausting myself.
Take progress shots, post those! Progress Videos, post those! Photoshop your image onto a photo of a kitty's tummy, and post that too! When you make a piece of art, put a lot of effort into it and document it along the way. That piece of art could serve you for weeks if you do it right. Buy your own design on the site, photograph it! The possibilities are endless.
I'm a pretty organized person, but for some reason I have a hard time keeping the days straight (maybe it's all the cozy couches in the office). During the residency, I've learned to actively use my calendar. I've made it a point to look in my calendar daily and plan for upcoming holidays and events. For  example, when Mardi Gras was coming up I began working on something days before. Now when something else shows up on my plate it's much easier for me to digest.
It was always difficult for me to know if I was doing the right thing when it came to posting on social media. I was always nervous about how well my post would do and if people would like it. I've learned here that I am who I am, and if I'm confident in that people will recognize and believe that I know what I'm doing even if I have no clue! Confidence can take you very far.
So, if you're thinking about growing your social presence, follow those steps and get even more tips through my Instagram @nykiway where I'll also be releasing a more detailed guide on how to market yourself as an artist. If you're curious about the goodies I sell check em out here, here, and here.
Thanks for reading and market-on!