A Look at the Art Challenges of 2017
Another year is preparing to bid us farewell, but before we give a final high five to 2017, we wanted to take a moment and look back on all the goods things we shared together. We gave the blog a makeover, which looks sweet by the way, and we challenged ourselves to have the best art challenges ever challenged before. It was truly a year filled with creativity. Now let's take a look at the challenges and what made them so great.
Digital Sticker Challenge
Often used to help share what you're feeling when texting with other humans, or really clever dogs, digital stickers are a new way to share art and made for a very inspiring challenge and focused on funny designs, food, emotions, and Valentine's Day.
Check out the full details and winners of the Digital Sticker Challenge, and you can still download the sticker packs. Sweet. Also, see all of this challenges entries for #digistickie.
("Dill With It" sticker by detourshirts)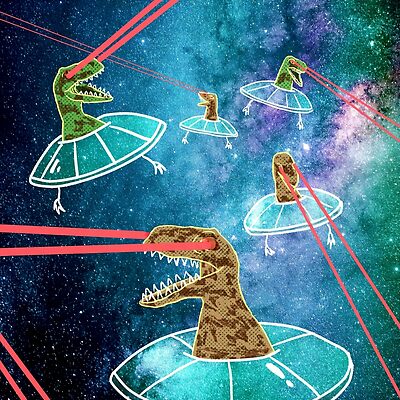 ("UFO Raptor Laser" by finalist happyfox)
March Memes
Aimed at bringing more viral meme-ery into the world, this challenge focused on Women's History Month, Pi Day, Odd Mashups, and epic designs filled with lasers and dinosaurs, or whatever makes one say "whoa, that's epic".
Check out the winners and a wrap-up of our favorite entries. You can also see all of the entries for #marchmemes.
Staycation Challenge
Getting beach sand in your paint is not fun, and trees don't have plugs for tablets, as far as we know. Inspired by such trending topics as florals, geek culture, animals, and summer/tropical designs, this challenge celebration staying indoors.
Check out the full list of winners, along with a wrap-up of our favorites, and see all of the entries for #rbstaycay.
("Monday Morning Depresso" by zoljo)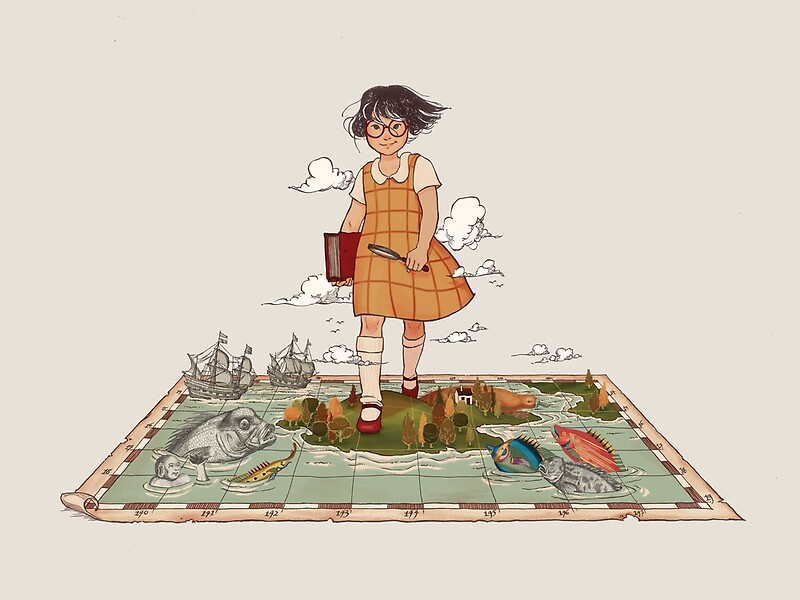 ("Explore" by 1st place winner natashasim)
#CreateArtHistory
In the beginning of September we announced our biggest challenge yet. In a collaboration with the State Library Victoria, we challenged artists to make independent art history. And did they ever. Artists could remix, reuse, and do their own things with a selection of images from the Library's collection based on Magic, Florals, and Weird & Wonderful Creatures.
Check out the winners and finalists, and see all of the entries for #CreateArtHistory.
2017 Holiday Design Challenge
For this annual challenge artists created gift-worthy patterns, funny holiday cards, typographic premium t-shirts, and pouches perfect for nature lovers. The response was even more intense than the previous year, and you can be sure this challenge will be making another appearance for 2018.
Check out the winners and a wrap-up of our favorites, as well as all of the entries for #giftoriginal.
("Follow the Black Rabbit" by beesants)