Clever and Creative Costume Ideas For the Best Halloween Ever
Halloween is the one time of year when you can let your creative freak flags fly by dressing up in crazy (or not so crazy) costumes.
This year, we found a few ways to create your own looks with the help of some Redbubble independent artists. We've organized these costume ideas from simplest to most challenging, but thanks to the sweet designs, each one can be achieved with relative ease.
Whether you're partying down, dishing out candy to trick-or-treaters, or making a splash at the office, you'll find an idea that works for you.
So, you've been invited to a Halloween bash and you need a costume. Awesome. Nothing better than having a homework assignment before a party.
Fret not. We've got you covered. For this look, all you need is a tee. And you, obviously.
In this example, Andrew is wearing a hilariously ironic "Halloween Costume". He's also added a beard, for authenticity. Take a look through Redbubble to see what other super simple ideas you can find. Here are a few to get you started: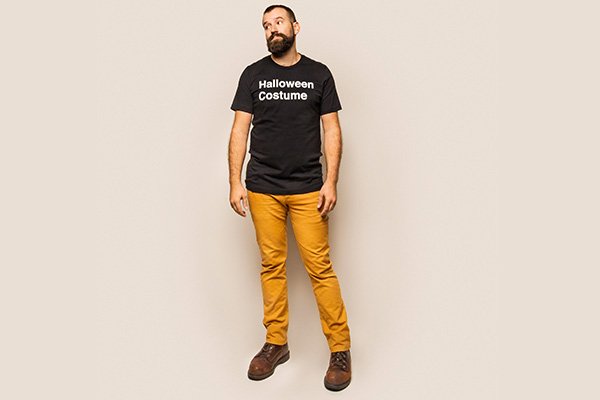 For the creatively minded
If you're up for more of a challenge, try this look. Just grab a tee, a pair of leggings, some light makeup, and boom, instant mermaid.
Vivian here added a pair of stylish boots and a bit of mermaid-esque attitude to authenticate her look. You'll be fishing for compliments in this one. Sorry. Bad pun.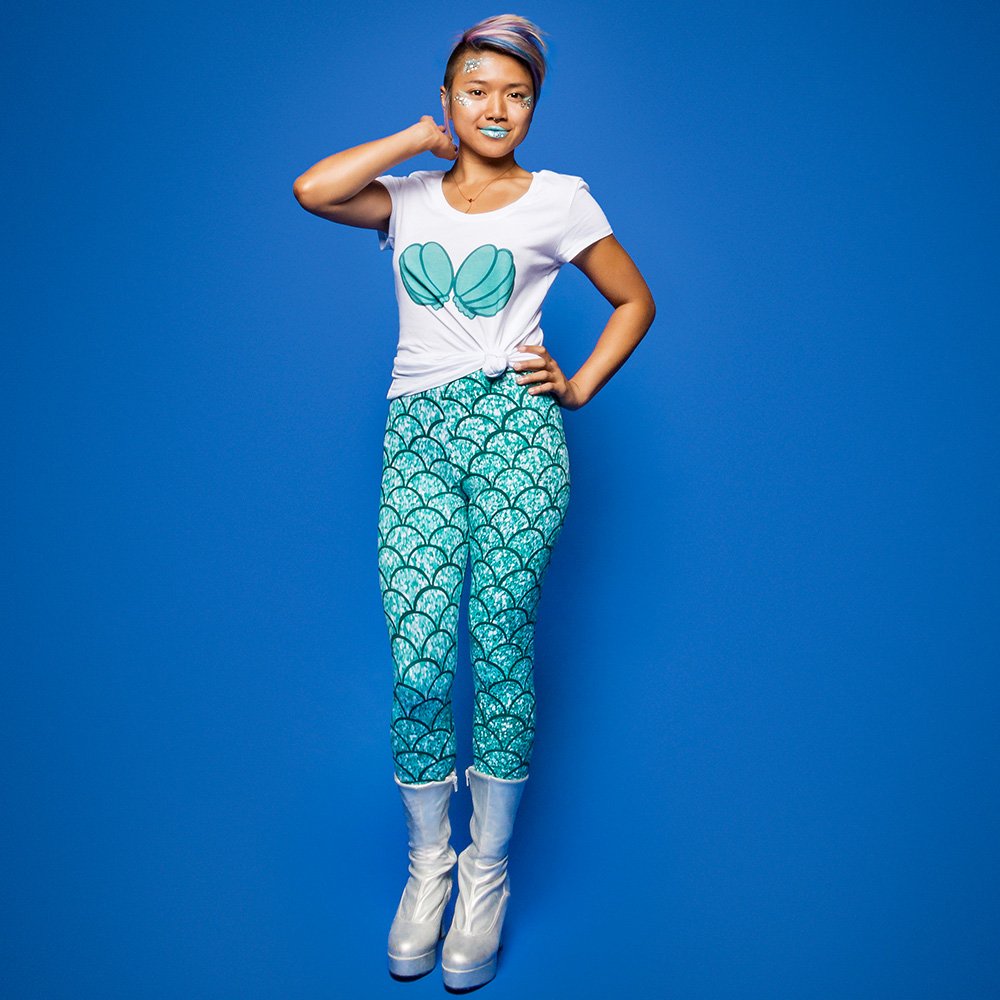 For the Halloween fanatic
If you've been waiting all year for Halloween and want to wow your friends, create a Roy Lichtenstein-inspired costume that's a true work of art. This look can also be worn the following day to work in case you overdo it on Halloween candy.
Maddy pulls this costume off flawlessly with an A-line dress and leggings designed by independent artists. She completes the look with makeup and a cute wig. Watch this tutorial for tips on creating your own pop art look.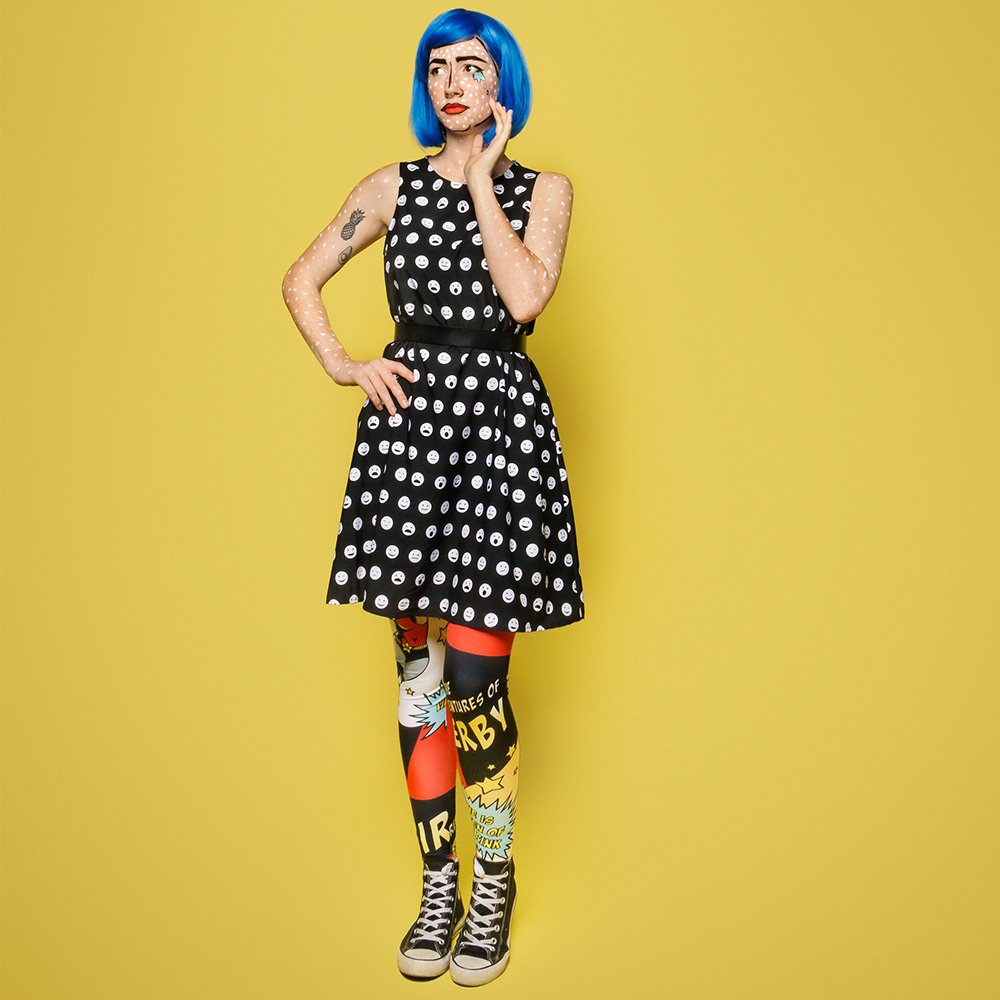 Love Halloween? Share your favorite designs for DIY costumes in the comments.