How to Improve Your Drawing Skills
Anyone can be an artist. All it takes is an urge to communicate and express yourself, even if you're an elephant or robot. However, there is a good argument to be made for improving your drawing skills, especially if you find it challenging to fully bring your ideas to life. The most common advice is to simply draw everything. People, food, pets, or even a drawing of you drawing that drawing. It's all good.
While drawing non-stop and indiscriminately is a great idea, we wanted to focus on a few extra tips for elevating those sketching skills and making drawing a part of your daily routine.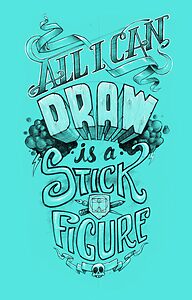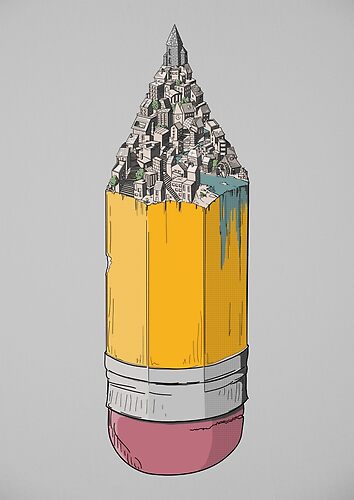 Go on a Drawing Adventure
It's easy to sit in the comfort of your home and draw from photos or imagination, but drawing from life is ideal. So get out in the city and draw it all. The adventure is finding new and interesting things, all while making sure to be quick and loose with your drawing. Here are a couple ideas to get the adventure started:
Take a subway ride and draw the expressions and poses of passengers. Just make sure to be sneaky and not creepy.
Go to a crowded city square and draw people and their movements. Fill each sketchbook page with people, even if they overlap. Like drawing a double exposure photograph.
Take advantage of bad weather. Drawing the city when it's raining or foggy can create some amazing effects and lighting.
Integrate Technology in Your Process
There are many online classes, videos, and blog posts to help boost your drawing chops, but there are also many simple ways technology can help as well. It's always good to change things up and give yourself as many fun reasons to bring out your pencil as you can. These ideas are just a few ways technology can help:
Use a website like Line of Action, Figurosity, and Sketchdaily to give yourself randomized and timed photos to draw from.
While watching tv or movies, make random pauses and quickly draw what you see. No matter how goofy the paused screen may look, try your best to capture it.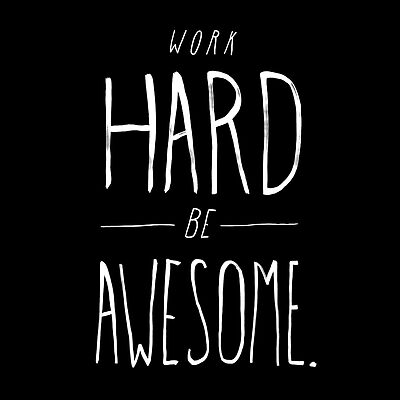 Make Drawing a Part of Your Daily Routine
It's been stated that it can take from 18-254 days to form a new habit. With that in mind, make a conscious effort to turn drawing a new daily habit. It's this non-stop behavior of drawing that will help you the most, even if it's just simple doodles.
Set certain times throughout the day to sketch, and even add reminders on your phone if that'll help.
If you don't have access to a sketchbook, make sure to have an app like Sketchbook, Tasayui Sketches, or Adobe Sketch on your mobile phone. You can even use these apps to doodle on photos.
Read drawing instruction books, even when you're not drawing. Simply look and let that spongey brain fully absorb all the information.
Tag your sketches with #myRBWIP on Instagram.