Tips on Creating 80s Inspired Designs
Whether you were a child of the 80s or just love the aesthetic, it's never been a better time to make some 80s inspired designs. This style is trending not only with fans that look at this era with nostalgia, but also fans of new art styles like vaporwave, and the many new retrowave bands.
All of the effects seen in these designs can be created using your favorite image editor. Taking advantage of halftones, glow effects, wireframes, intense color palettes, and specialized fonts, you will have all the tools needed to start your next masterpiece.
To get you started let's take a look at some trending designs and see what makes them so awesome.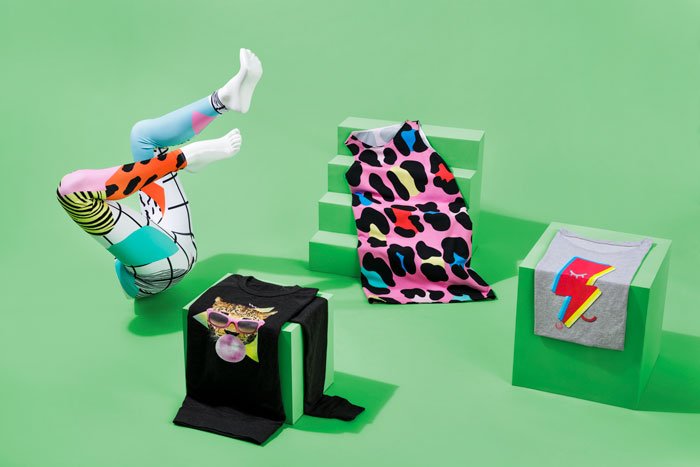 Make Your Typography Gnarly
Text based designs are great, but the 80s was all about excess. So crank your typographic designs up the max. Add some wireframes behind your text, choose a wicked font, get pixelated, and don't be afraid to add some layer styles, strokes, and drop shadows.
Unleash the Beasts
Make your designs even more epic by featuring dinosaurs, wolves and lions, and even a bit of the macabre. Scary movies in the 80s not only had creepy monsters, but they also had fun, so don't be afraid to add color and humor to your creatures. Use dynamic poses, text, and make sure it's loud. These types of designs look sweet on a shirt, especially while doing sick tricks on your bike.
Create a New Reality
Some of the greatest science fictions movies were filmed in the 80s. Space travel, distant worlds, and futuristic technology helped make the 80s a decade that endures. So, fire up your imagination and create a new world. Use motion blurs, flares, and cinematic perspectives to help bring these designs to life.
Get back to the 80s and make some totally rad designs.
(Header Image: Scatterbrain by scarything)