NYCC Poster Competition Winners
It's just under three weeks until the Comic Con circus rolls into New York City. We're busy putting the finishing touches on our booth as we prepare to unleash a whole lot of RB on the unsuspecting world, but there are more important matters to address in the meantime. As the title of this post would suggest, it's time to announce the winners of our NYCC Poster Competition. So without further ado … here they are in all their magnificent splendor.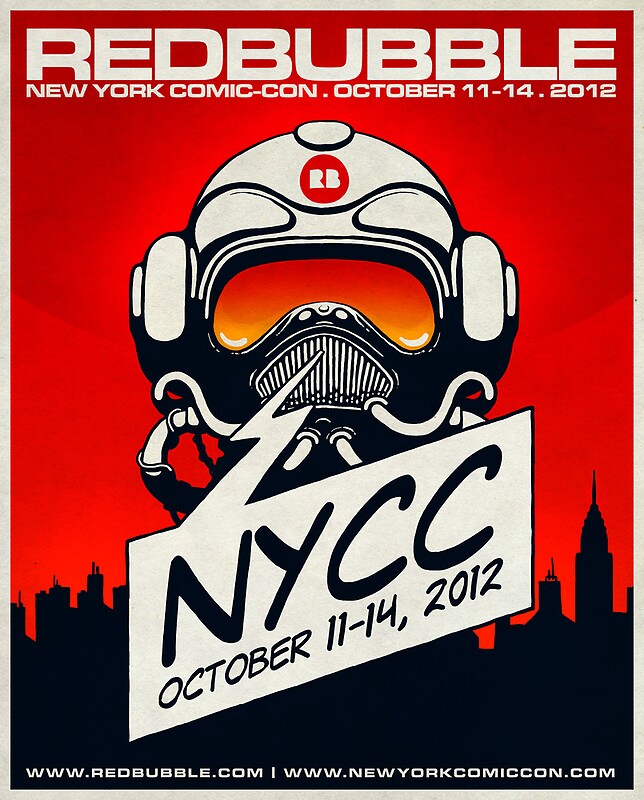 Congratulations Headless! We couldn't go past the bold color, the lovely gradient on that mask and that vacant stare. It was all sort of hypnotizing so we expect it'll have the same effect at New York Comic Con. The design will be featured at our NYCC 2012 booth and 200 prints will be given away. We'll also be sending Headless a framed version of his design, a $200 Redbubble voucher and he'll get a fancy feature on our Redbubble Facebook page.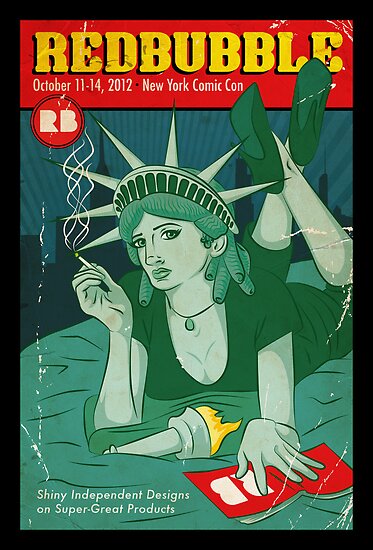 Lady Liberty meets Pulp Fiction meets comic book cover design. It's just so good. iamsla is our second prize winner. He wins a framed print of his design, a $200 Redbubble voucher and he'll also get a plug on our Redbubble Facebook page.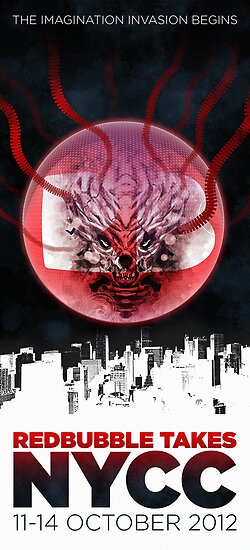 Terrifyingly magnificent, Simon Sherry's entry is our 3rd prize winner. Simon wins a $150 Redbubble voucher, a print of his design, plus a feature on our Redbubble Facebook page.
Congratulations to the winners and a big thank you to all who took part. We had a great time sifting through your entries and the quality was amazingly high. If any of the entries above have knocked your socks off, click on the images above and head over to the works to leave the winners a congratulatory comment. You can check out all the entries here.