An Introduction To Bauhaus Design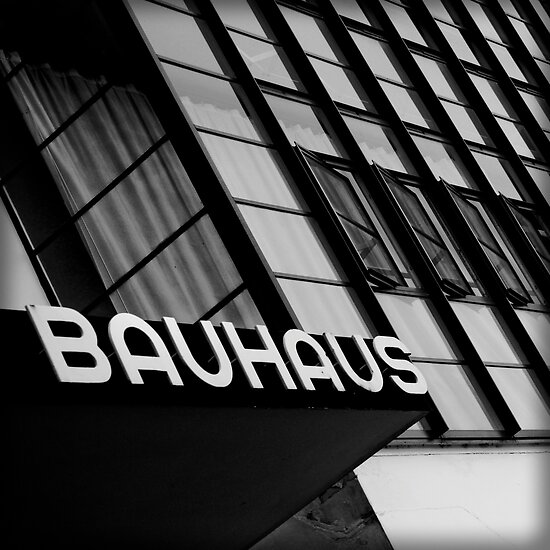 Architecture by Re'em Eyal
An Introduction To Bauhaus Design by Beth Douglas
Bauhaus, German at the time for literally, 'School of Building', was a pre-war art movement that combined architecture, fine art and crafts into one fiercely competitive design philosophy. Minimalist, economical and bound in pre-Nazi anxities, the Bauhaus movement was always doomed for a spectacular and controversial period of design law, and eventuated as a key player in 20th century architecture.
Bauhaus focused on creating art by artists without a class system, free of economical binds, crafstmen in the Bauhaus school could make art for the masses; fine crafted, minimalist design and beautiful technique, this philosophy bread out of the intensely obsessional, dedicated artists that honoured the 'total artwork'. 'Total artwork' was stylish, affordable, mass-manufactured and minimalist. It was made for the everyman, by the everyman.





Works by Felicia Moore, metronomad, Francesca Wilkins and Ignasi
This Bauhaus philosophy could even be seen as far back as 1852, when American architect Louis Sullivan who mentioned in his oddly precise architecture essay, 'The Tall Office Building Artistically Considered,' that 'form ever follows function'. Beautiful design work was elegant, simple, and most importantly, strikingly efficient. Bauhaus design was pivotal in creating minimalist functional chairs, along with the creation of sans-serif Typography.
Bauhaus schools were highly political, with jostling for leadership and teaching roles hotly contested, and quickly shuffled, the Bauhaus movement adapted and evolved depending on which artists were prophesizing their artistic beliefs. By the 1930s the two main Bauhaus schools in Weimar and Dessau were split by influential artists and even bigger ideas. Bauhaus saw leaders and artists as diverse as Josef Albers to Wassily Kandinsky, from Marcel Bruer to Paul Klee upending the institution and shunning those that declined to follow their own new direction.
Although the Nazi party had no policy on architecture, by 1933 as they rose to power, Nazi writers labelled Bauhaus architecture and stylistic traits 'un-German', and the movement was labelled as producing, 'degenerate art' and was quickly pulled apart. Bauhaus design has left a strong hangover on contemporary design aesthetics, and lives on as one of the most politically controversial, relevant schools of creating.
If you're looking for more on Bauhaus design, you can check out Design History for a thorough deconstruction, and Design Is History have a slideshow of the Bauhaus schools. If you're in the UK the Barbican Centre are running an exhibition, Bauhaus: Art As Life until August 12th. The BBC have a documentary on the Bauhaus which you can see the start of over here.

Works by Ornament & Crime
Love Bauhaus? We'd love you to point us towards your favourite Bauhaus inspired work in the comments below. Need help? See our handy guide on posting images and links.