Today's post is dedicated to the ingenious, inventive and impressive things artists are doing with paper toys. Paper toys have a bit of a cult following amongst designers, illustrators and cartoonists and they are popping up more and more regularly, thanks to the increasing popularity of art forms like paper cutting and custom toys. Paper toys are usually provided by artists as a free, printable download for others to cut out and assemble and designs can range from simple box shaped characters to complex creations. To get the ball rolling, here are just a few designs from artists on RedBubble: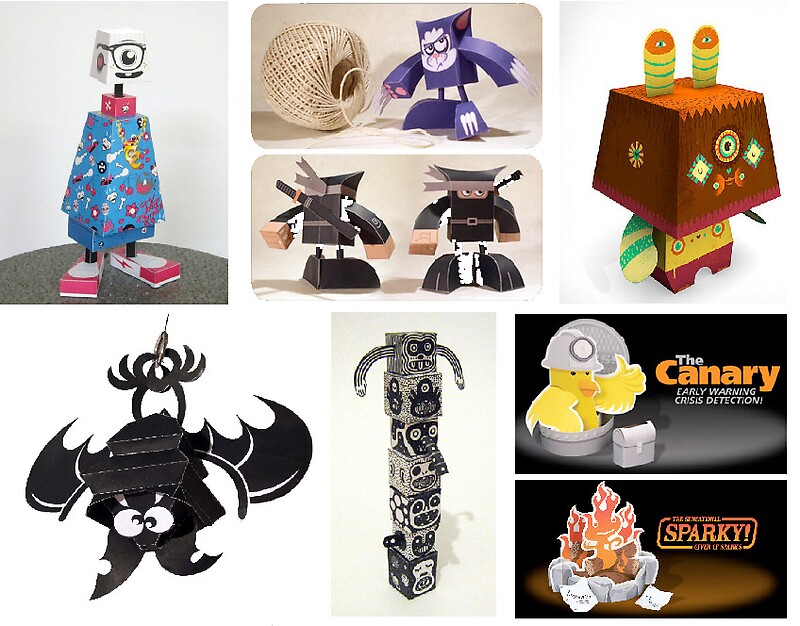 Paper toys by Tokyo Candies, Trystan Mitchell, Wilmer Murillo, Zoo&co, Heiko Windisch and Desktop Gremlins
Getting Started: If you're keen to create your own paper toy, there are no hard and fast rules. Some artists use 3D modelling software (Google SketchUp is mentioned quite a bit in tutorials) while others design templates by hand or through a process of trial and error. There's a wealth of knowledge available online so we'd suggest putting some time aside to do a little Google based investigative research. If you're completely new to paper toy creation it's also worth downloading a few templates and putting together some existing toys. This will help you to get to grips with how they're made.
Once you've familiarised yourself with the basics of creating a paper toy, the only limit is your imagination. The best paper toys manage to strike the right balance between making the 3D shape interesting and easy to assemble while ensuring the artist's design work looks impressive. Get this balance right and they not only give you a new way to present your art and design, they also provide a great way to spread the word about your work. Further inspiration can be found over at the Paper Forest and Paperkraft blogs.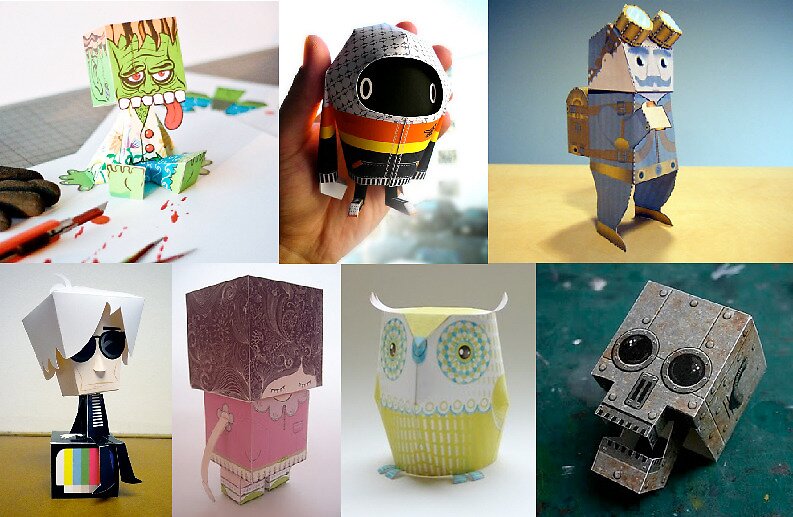 Paper toys by a fellow named George, Shin Tanaka, Alexander Gwynne, Matt Hawkins, Eloole, 3eyedbear and Skulladay
We'd like to hear your tips for creating paper toys. Have you made your own? Perhaps you've downloaded and assembled designs by other artists. Is there a particular tool or technique which made the task easier? Anything you learnt along the way? And if you've spotted any great examples, we'd love to see them in the comments below.